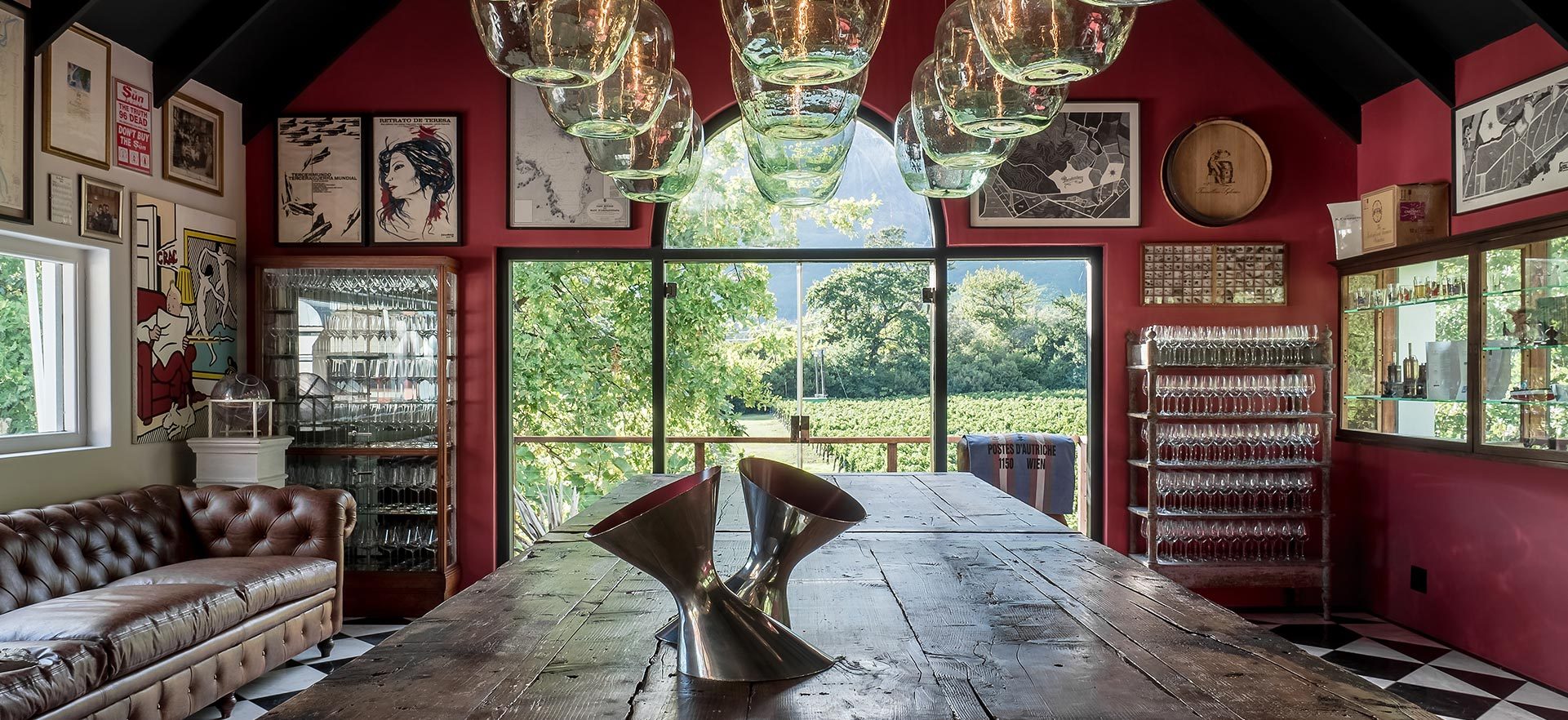 Boekenhoutskloof
WINE TASTING
Our set-time visits at 11am on Tuesdays and Thursdays (excluding Public Holidays) are communal experiences limited to 12 guests and are always hosted by our winemaker.
These are reserved by prior appointment via Dineplan only, with bookings opening six months preceding your intended Tuesday/Thursday. The duration of the experience is approximately 90 minutes. For reservations of 4+, please email tastings@boekenhoutskloof.co.za
Regarding children: on the day, our winemaker walks all visitors through our winery facility which is accessible by stairs and hosts the wine tasting as a group. This is a communal, intimate experience with all guests sitting around one large table. Your children can sit and quietly occupy themselves either on the couch in our tasting room or at our outside table. As our visit opportunities are both limited and intimate, we kindly request that your children do not disrupt the experience for yourselves and your fellow guests. Please note that we don't offer any beverage options other than water.
Please note:
Our final tasting for 2023 will be hosted on: Tuesday, December 12th, 2023
In the new year, we'll commence with our first tasting on: Tuesday, January 9th, 2024
(The festive season is also our winemaker's annual holiday period.)